FREE SHIPPING NATIONWIDE | USE CODE MKTAKE10OFF FOR 10% OFF EVERYTHING ONLINE!
KITCHEN REMODELING IN MESA, AZ

If you are searching for kitchen remodel, kitchen remodeling, kitchen remodeling near me, kitchen remodeling and design, kitchen remodeler, kitchen designer, kitchen remodeling contractor, kitchen planning or kitchen remodeling cost, in Mesa, Chandler, Scottsdale, Gilbert, or Tempe, we can help! MK Remodeling offers expert kitchen remodeling services to Mesa, AZ and surrounding areas. Our kitchen remodeling service helps create more space, better storage, and vastly improves your kitchen's organization. In addition when we remodel your kitchen we use the very best materials to give you a stunning look and durable construction. You might also be thinking about adding in some custom cabinets, granite countertops or new kitchen flooring. MK Remodeling & Design is here to help! View our Featured Kitchen Remodeling project we just completed.
Common searches used to find our kitchen remodeling services include: kitchen remodel, kitchen remodel ideas, kitchen remodel cost, kitchen remodeling, small kitchen remodel, affordable kitchen remodel, and kitchen remodel near me.  We provide remodeling services in Mesa, Phoenix, Chandler, Gilbert, Scottsdale & Tempe.
KITCHEN REMODEL TESTIMONIALS & REVIEWS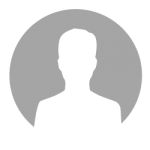 Byron J
"Work was done in two parts: Initially raised ceiling in kitchen, moved washer and dryer to garage from kitchen, installed new lighting, and painted. Second part involved total kitchen remodel with removing walls to create open space; new cabinets, granite, lighting. MK remodeling did a beautiful job remodeling my kitchen. I had my kitchen gutted and completely redone. They are very professional; they completed the kitchen in a timely manner and went out of their way to make me happy. Kristina designed my kitchen; she has a natural talent for understanding what you want (and has excellent taste). Mike is wonderful to work with and will always go out of his way to make sure things are done to your satisfaction. They made a big project easy by handling everything. This honestly was not an inexpensive endeavor, but I am a believer in you get what you pay for. This is the third time I have used MK remodeling and would absolutely use them again for any future project that I may have."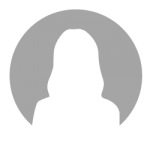 Roseann R
"MK just finished a large remodel on our house, including gutting/enlarging the kitchen and laundry room and adding on a room and patio. They did an excellent job - Very high-quality workmanship and proficiency in navigating our very particular City Regulations. Their designer did a great job of reviewing options of available materials and helping me pull all of my ideas together. We are very pleased with the results. In addition, all staff were super-friendly and easy to work with. They were accommodating and considerate to my husband and I, as we continued to live in the house through all the work. I will definitely use them for my next project, and recommend them highly to others."
FEATURED KITCHEN REMODELING PROJECTS
The proof is in the pictures and we are proud of each and every kitchen remodel we do. View some of our featured kitchen remodel projects to see the quality of our design and work. Take notes on items you'd want to include in your kitchen and other inspiration for how you want to remodel your space to fit your preferences and needs! We will work your favorite colors, materials, and style into your kitchen remodeling service.
KITCHEN REMODELING PHOTOS
MEET OUR KITCHEN DESIGNERS
Our kitchen designer and remodeling design team starts your kitchen remodel by listening to what you love, and don't love about your kitchen. This gives our kitchen designer the guidance they need to resolve any functionality issues with your kitchen and make it more visually pleasing.
No matter what the reason you're wanting a kitchen remodel, our kitchen designer has a solution. If it's more storage space, more room for cooking, of if the goal is to completely update the look of your kitchen, we have the inspiration and knowledge to make your dream kitchen a reality. Read about kitchen design elements such as: kitchen lighting design, kitchen remodeling ideas, kitchen cabinet organizers,
DO YOU REALLY NEED KITCHEN REMODELING?
MK is here to help guide you through the entire decision making process of your kitchen remodel including: Space & design planning, countertop selection, flooring selection, kitchen lighting selection, cabinet style and color selection, appliance upgrades and more. First, ask yourself the below questions.
Could I use more or cabinet space for storing pots, pans, utensils?
Do I want more countertop space or beautiful granite countertops?
Do I want my own kitchen cabinetry to match the rest of my kitchen?
Do I want my kitchen to flow better with the rest of my home?
Do I want to increase the property value of my home?
Could my old beat up kitchen flooring use an upgrade?
HOW TO GET STARTED
Find exciting bathroom design ideas in our gallery or discover your style on Houzz, then share your idea book with us. When your ready to begin just give us a call or send us an email with your design ideas, budget for your project and when you'd like to get started.
Find Ideas In Our Gallery
It really is just that easy, find the styles you like best, send us your ideas, and we will transform that into a new exciting design for your bathroom. Our team will help you choose the style of your cabinets, countertops, hardware, flooring, lighting, sinks, vanities, and every other element you want to select.
residents have old, worn, or damaged bathrooms they don't generally like spending much time in them. Our team designs spaces and remodels bathrooms into luxurious spaces that can charge you up for your day or help you unwind after you've completed your daily tasks. Call us with questions, find out how we can help, and get the bathroom remodel you've been dreaming about by calling 480.677.9829.
KITCHEN CABINET SELECTION
SOLLiD cabinets are 100% built to order. Every cabinet is built from quality materials, finished, hand assembled and individually inspected for quality. We are proud to offer an economical cabinet with a custom look. Please visit SOLLiD Cabinetry for information on their 5-Year Limited Warranty and Customer Care suggestions!
AWARD WINNING KITCHEN REMODELING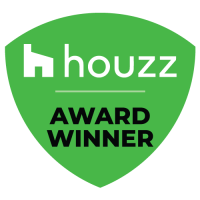 We are honored and proud to have earned Houzz awards for both 2017, 2018 and 2019 in Client Satisfaction for remodeling services.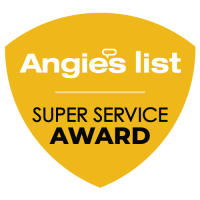 Angie's List award winning kitchen remodeling contractors have the expert knowledge to turn your kitchen design into reality!
KITCHEN REMODEL SERVICE AREAS IN ARIZONA
We not only offer kitchen remodeling in Mesa but, we also offer kitchen remodeling in Chandler, Gilbert, Tempe & Scottsdale, Arizona.