BATHROOM REMODEL CONTRACTORS
FREE SHIPPING NATIONWIDE | USE CODE MKTAKE10OFF FOR 10% OFF EVERYTHING ONLINE!
BATHROOM REMODEL CONTRACTORS IN MESA & THE EAST VALLEY

If you are searching for "bathroom remodelers", "bathroom remodeling near me", "bathroom designers", "bathroom remodel contractors", "bathroom remodeling & design", "bathroom remodel process" or "bathroom planning" in Mesa, Chandler, Gilbert, Tempe, Scottsdale, Arizona or anywhere else in the East Valley of Phoenix, MK Remodeling & Design can help! Our bathroom remodeling services can cover as much or as little of your bathroom as you wish. From simply installing a new bathroom vanity or new flooring to completely redesigning the space with new custom cabinets, or granite countertops. Other popular bathroom remodeling ideas include new showers, tubs, better bathroom lighting, and simply a better more ergonomic layout. Check out our before & after bathroom remodeling photos for inspiration on this page. Receive a bathroom remodeling quote or give us a call today at 480-677-9829.
We are honored to have received recognition and awards from Houzz and Angie's List. Our dedication to each and every job is unyielding and we will provide the same absolute customer satisfaction when you trust us with your bathroom remodel.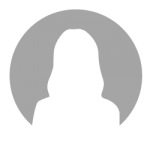 Deborah L
"Five years ago we had MK remodeling come out and do our shower which was leaking. We ended up having them redo the floors the lighting and the walls (from wallpaper to texture and paint). So when we decided to update all 2 1/2 of our bathrooms this spring, we used them again after getting an estimate from at least one other company. I'm impressed with Mike Gillis, Kristina Gillis, and James Gillis. Their estimate process and billing is very professional. Over a couple of days, the various crews who were very professional, did great work on each job, and cleaned up after themselves beautifully. They went above and beyond what was required more than once, bless their hearts! I goofed up a couple of things and they worked with me on getting it right. Because the beginning of the job coincided with my husband's total knee replacement, there were at least three days where we weren't home but the work went on with no problems! This is a company you can trust and use over the years for many things."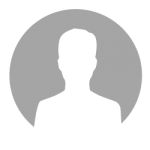 Robert B
"We also had him remove a large vanity in the bathroom. He found matching replacement tile to match the existing tile in the bathroom to finish off the new area of the floor that was exposed. He kept the existing vanity cabinets and had them re-stained. There was one drawer that was missing that had to be re-built and created. He installed new counter tops, sinks and new faucets. They re-aligned the wall lighting over the sinks. The shower area was very small, so they took out a wall to enlarge the shower area. They created a new shower door. They had to repair some leaking plumbing in the shower. They re-tiled the floor and the walls of the shower. They replaced a ceiling light over the shower."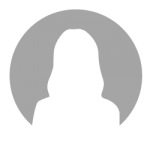 Ella M
"This is our second experience with MK. Both times have been terrific outcomes. We had a master bath done two years ago, and just finished a guest bath remodel and had a window replaced by a door in our master. All work is first class, cleanup, is spotless, and all the Gillis' and their crew are a pleasure to work with. Kristina is an expert at understanding your style and you can trust her choices. The second time was super quick with choices since she knows us so well. Highly recommend."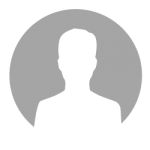 Stuart U
"We have hired MK again for our remodel of fireplace and media opening. Can't wait until I can have MK remodel my baths."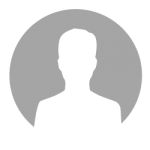 Reinier H
"The communication has been great!"
FEATURED BATHROOM REMODELING PROJECTS
MORE BATHROOM REMODELING PHOTOS
DO YOU NEED BATHROOM REMODELING?
MK is here to help guide you through the entire decision making process of your bathroom remodel including: Space & design planning, countertop selection, flooring selection, bathroom lighting, cabinet selection and more. First, ask yourself the below questions.
Could I use more storage space or cabinet space for make-up, cleaning products, etc?
Do I want more countertop space or beautiful new granite countertops?
Do I want my own bathroom cabinetry to match the rest of my bathroom?
Do I want my bathroom to flow better with the rest of my home?
Do I want to increase the property value of my home?
Could my old beat up bathroom flooring use an upgrade?
IF THE ANSWER TO ANY OF THESE QUESTIONS IS YES, IT'S ABOUT THAT TIME FOR A MESA BATHROOM RENOVATION.
LEARN HOW TO GET STARTED BELOW.
HOW TO GET YOUR BATHROOM REMODEL STARTED
Find bathroom design ideas in our gallery or find your style on Houzz and share your idea book with us. When your ready to get started just give us a call or send us an email with your design ideas and budget for your project.
Find Ideas In Our Gallery
It's just that simple, you send us your ideas and we get to work designing your brand new bathroom space! During the design process you will also be able to select your own style of custom cabinets, cabinet hardware, countertops, sink, flooring, lighting, paint and more. When you think of a bathroom, you think that's not a place you want to spend a lot of time. We want to make your bathroom into a luxurious space that you don't mind spending time in, a place to relax and escape the day. Give our Mesa bathroom remodeler's a call today at 480.677.9829.
BATHROOM REMODELING PROCESS
Because bathroom remodeling uses a wide variety of trades it requires a more complex process than any other type of remodeling. The Bathroom remodeling process includes:
Initial Consultation
Bathroom Planning
Bathroom Design
Submitted For Approval
Financing Options
Demolition Of Your Existing Bathroom
Structural Carpentry Work
Install Utilities
Sheetrock Installation
Tile Laying
Installation Of Countertops, Fixtures, Vanities And Cabinets
Install Hardware, Mirrors And Glass
Painting
Bathroom Cabinet Selection
We also offer cabinet design, installation, and financing. Select the style of Sollid bathroom cabinets you are interested in. Choose from designer series, value series, or the frameless series. Next, select your color and finish choices. We are a Sollid Cabinetry Dealer. SOLLiD cabinets are 100% built to order. Every cabinet is built from quality materials, finished, hand assembled and individually inspected for quality. We are proud to offer an economical cabinet with a custom look. Please visit SOLLiD Cabinetry for information on their 5-Year Limited Warranty and Customer Care suggestions!
Guest bathrooms are the many times the only bathroom in your home guests will see. Make an impression of refinement with a remodel from MK Remodeling. We will make the most of your small bathroom's space and custom fit the remodel for your budget.
The master bathroom is where you start in the morning and the oasis for relaxation after your day. The comfort, elegance, and appearance of the master bathroom should aid as a space that helps you rejuvenate and we install the very finest surfaces and fixtures.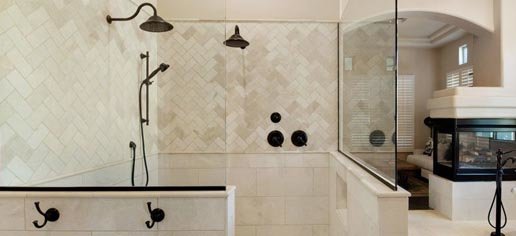 NEW SHOWER
A new more spacious and ergonomic shower is a very popular bathroom remodel idea.  The exciting layout of new tile, better shower heads, and improved lighting make the daily chore of showering a moment of relaxation.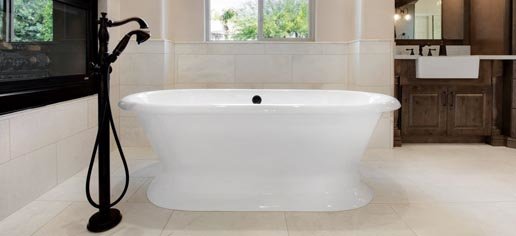 NEW TUB
Most homes were outfitted with fairly shallow tubs that aren't very pleasant to soak in. Installing a new claw foot tub in your bathroom is a great way to improve the comfort of your bathroom and improve the value of your home.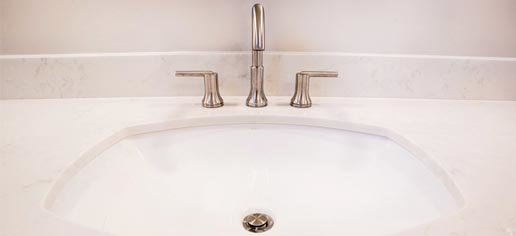 NEW COUNTERTOPS
The countertop is one of the largest surfaces in your bathroom and likely the one you interact with the most. Your daily hygiene routine items lay on it and if it's outdated, an odd color, or simply worn a new one will help!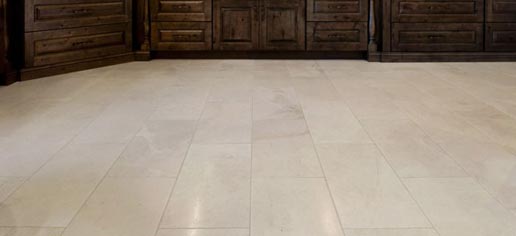 NEW FLOORING
Flooring in your bathroom is one of the most used and abused areas in your home after entryways. Having a new layer of tile flooring added to your bathroom helps it become a more welcoming and easy to clean space.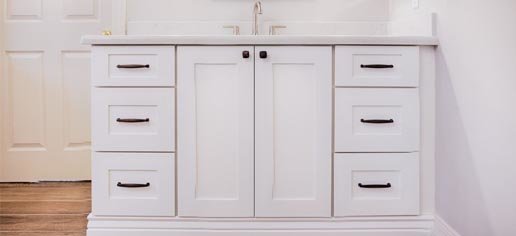 Storage is key in bathrooms and many of them are not equipped with sufficient storage to meet the needs of families. We will design and install improved cabinetry to provide the space you need for your toiletries and towels.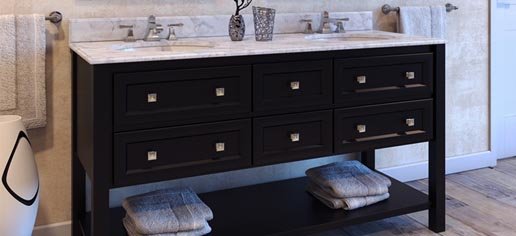 The all in one solution for many bathrooms is a new bathroom vanity. Bathroom vanities come with a new countertop, cabinetry, sink, faucets, and improved storage for your bathroom. We proudly care a wide variety of vanities.
SHOWER REMODELING
MK Remodeling can help you tear out the worn out or dated shower and install new walls, tile, fixtures, and faucets.  Our shower remodeling is more than a simple facelift but a revitalization of the function and style of your shower. With our service you can count on durability of our work and exceptional design.
We can remodel as much or as little as you would like in your shower. This can include the walls, ceiling, floor, shower rods, water faucets and fixtures.  Complete shower remodeling in an investment into your home's value, that you get to enjoy each and every day.  The improved function will make using your shower more pleasant and the upgraded style will make it more welcoming.
WALL, CEILING, FLOOR
Our service can completely replace your shower walls, ceiling, and floor with new tile and glass elements. This means that your shower won't leak into the rest of your home, it will be nicer to use, and have the updated look you're craving. Tile details can be customized to include alcoves for your soap and other shower products.
SHOWER DOORS
Styles change, doors age, and seals breakdown. This means that the look of your shower might be dated by the door or the door might be leaking water during showers. Water leaking out of your shower can lead to mildew or even mold in your home. Installing a new door will help complete your shower remodeling.
SHOWER RODS
New shower rods inside the shower are anchored to be safety device in case of a slip. New shower rods that hold your curtain up too are a good investment in style and safety. Better anchored elements in your shower provide a safe environment for you and your family.
WATER FAUCETS & FIXTURES
Upgraded, updated, and new faucets and fixtures add big impact to the look of your shower and improve the functionality. Just about everyone hates that dripping faucet in their shower and wants the water to shut off completely, and easily.
BATHROOM REMODEL SERVICE AREA IN ARIZONA
We not only offer bathroom remodeling in Mesa but, we also offer bathroom remodeling in Chandler, Gilbert, Tempe & Scottsdale, Arizona.
BATHROOM REMODELING BLOG POSTS
GET A BATHROOM REMODELING QUOTE TODAY!
Our team is passionate about creating well designed and visually stunning bathrooms through with our remodeling services.  Enjoy your home more and increase its value with refreshed and better designed bathrooms. Receive a bathroom remodeling quote in Mesa, Scottsdale, Tempe, Gilbert, Chandler or East Valley Phoenix by giving us a call today at 480-677-9829.