ARE YOU A CONTRACTOR? DESIGNER? HAVE A LARGE ORDER?
EMAIL US FOR ADDITIONAL DISCOUNTS HERE.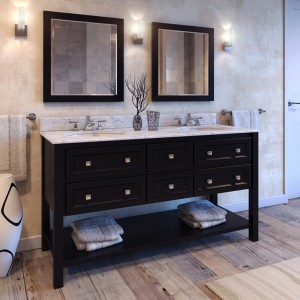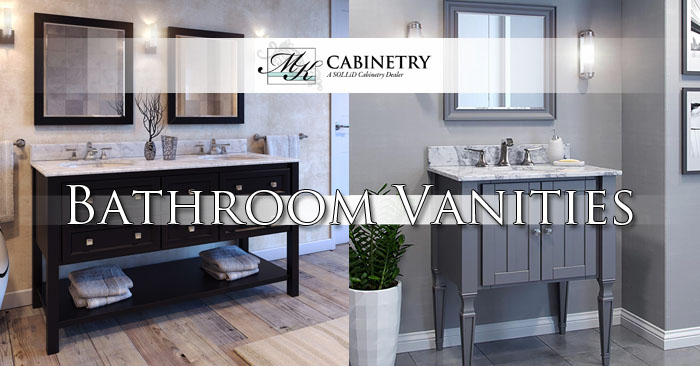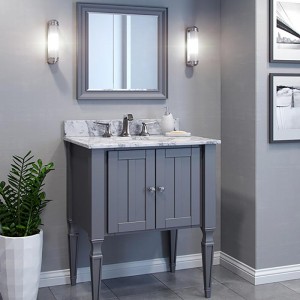 FREE SHIPPING ON ALL ORDERS!
If you're searching "Bathroom Vanities Mesa AZ" or "Custom Bathroom Vanities" in search of a new bathroom vanity; look no further than MK Cabinetry. MK Cabinetry has a great selection of vanities for sale, and offers design & installation services. We offer modern, rustic, custom, large, and small bathroom vanities to fit any need. Browse our selection of examples below of vanities and contact us by phone at 480-677-9829 or send us an Email if you have questions about options for colors, configuration, or matching accessories like a mirror to go with your vanity. We Ship Nationwide! If you are a contractor or designer, email us about discount pricing for your company. Follow us on social media for coupons and discounts.
STYLES OF VANITIES
Every home has a character and style all its own, and the bathrooms generally follow the home's theme. The bathroom vanities we sell and install come in different styles from the ultra modern and minimalist to the rich baroque style with intricate detail and materials. Each of the models listed below have alternate options for color and configuration. Get in touch with us to find out more about the options available in the styles that fit your home and bathroom best!
VANITY INSTALLATION
We install bathroom vanities in Mesa and the surrounding cities of the Phoenix Valley. With MK Cabinetry you have the same company from beginning to end. We help you choose the right vanities for your home, get them to your site, and professionally install them. In addition to installing bathroom vanities we also offer kitchen and bathroom remodeling. The scope can be as wide or narrow as you need for your home improvements when you hire MK Cabinetry.
CUSTOM VANITIES
Customers who shop with MK Cabinetry are able to order a custom bathroom vanity that fits their needs, style, and preferences. If you want different hardware, color, size, countertop, or configuration for your bathroom vanity, we can help! All of the vanities we sell and install are designed to improve your bathroom's appearance, organization, and comfort. You'll love your vanity more when it is the color you want, size you need, and the details fit your style and preference.
If you have special requests for size, hardware, knobs, pulls, configuration, style, color, or any other custom needs MK Remodeling is here to help! Our custom bathroom vanities make offer you the option to customize your new bathroom vanity to your needs. If you need fewer drawers but more cabinet space or a vanity that's shorter or taller; we can create the custom vanity of your dreams.
CUSTOM HEIGHT • CUSTOM DEPTH • CUSTOM WIDTH • CUSTOM CONFIGURATION • CUSTOM STYLE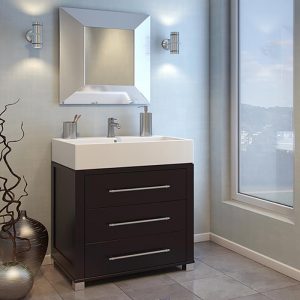 Installing bathroom vanities does more than just update the look of your bathroom but also offers greater comfort and a touch of luxury. Many times the bathrooms are the forgotten corners of homes where we spend a lot of time, but don't invest in updates as often as say the kitchen. Replacing older, worn, and outdated bathroom sinks and cabinetry with bathroom vanities refreshes your bathrooms with improved style and convenience.
COMPLETE REPLACEMENT SOLUTION
New bathroom vanities include the sink faucet, furniture, and countertop. Sections are made from a variety of materials such as wood, porcelain, and even stone. This means that instead of trying to resurface your old bathroom cabinets, countertops or replace faucets you get the whole package. This saves time and also takes the guess work out of trying to match elements.
GREATER ORGANIZATION
New vanities offer greater levels of organization and smoother drawer operation. This means it is easy to put all of your personal hygiene items such as makeup, shavers, or powered hair tools away after use. Things will say out of sight until needed and the clutter in your bathroom will be a thing of the past.
EASY TO MATCH DECOR
Vanities from MK Cabinetry can be ordered in colors that will compliment the color scheme in your bathroom and will help continue that style story you already have going. If you want a change and are refreshing your look it is easy to choose new accessories to go with your new bathroom vanity like mirrors or other hardware that will make the elements in your bathroom match. With MK Cabinetry we offer a complete solution for bathroom cabinetry as an installer who also offers design and remodeling.
BATHROOM VANITIES MESA & EAST VALLEY
We proudly sell and install bathroom vanities in Mesa. We ship bathroom vanities all over the country and install them anywhere in Phoenix or the East Valley. Our design and installation team can help you choose the perfect vanity for your bathroom, or help you customize a design to fit your preferences. Schedule a bathroom vanity installation quote in Mesa today by giving us a call at 480-677-9829 or schedule an estimate.