BATHROOM VANITIES CHANDLER
ARE YOU A CONTRACTOR? DESIGNER? HAVE A LARGE ORDER?
EMAIL US FOR ADDITIONAL DISCOUNTS HERE.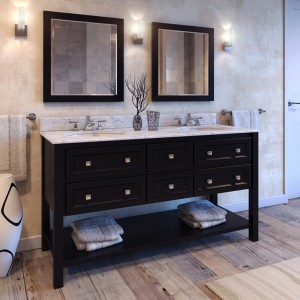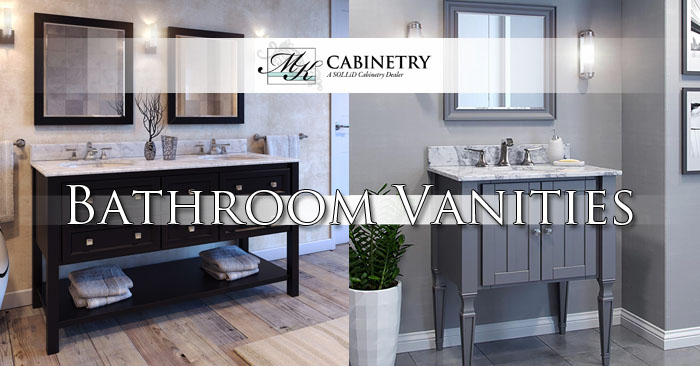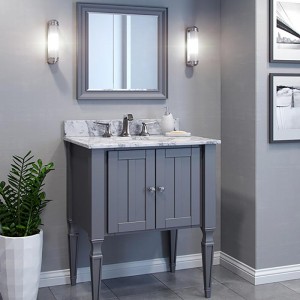 FREE SHIPPING ON ALL ORDERS!
When you are searching for bathroom vanities, bathroom vanity installer, custom bathroom vanities, or bathroom designer in Chandler; MK Cabinetry has the highest quality, wide selection, and installation of bathroom vanities in Chandler, Arizona. Browse through our collection of high quality and elegant bathroom vanities and please give us a call if you would like custom colors, layout, or any bathroom accessories which match the vanity you choose. We ship in nationwide and offer installation in Chandler, AZ. If you are a bathroom remodeler, contractor, or interior designer please contact us for discount pricing for your company. Contact us by email or call at 480-677-9829. Follow us on social media channels for other promotions, discounts, and coupons.
BATHROOM VANITY STYLES
Every home has its own particular character and style which bathrooms should follow to fit in with these style cues. We offer a wide selection of bathroom vanities for sale so designers and homeowners can match the tradition baroque or modern clean lined styles popular in homes today. Every model on this page can be ordered with alternate colors, layouts, and configurations. Please get in touch with us if you would like to customize your vanity and allow us to help you!
BATHROOM VANITY INSTALLATION
MK Remodeling sells and offers installation of bathroom vanities in Chandler Arizona. Our team offers homeowners the complete bathroom vanity solution as we will sell you the vanity, deliver it, and install it for you. Our design staff will help you choose the best vanity for your bathroom based on space, style, and design. Then we will deliver it to the property and offer professional installation by our own team of experienced installers. We also offer whole bathroom remodeling.
CUSTOM BATHROOM VANITIES
Every home has different needs and priorities, and your vanity can be customized to fit. Whether it's more open storage space, divided drawers, power outlet options, a different color, or configuration we will help you get the vanity that fits your needs best. Our bathroom designer takes time to listen to your needs and offer customized options for your bathroom vanity. We provide vanity installation services in Chandler and all of the surrounding cities in the Phoenix Valley of Arizona.
BATHROOM VANITIES WE SELL ONLINE
MK Remodeling not only offers local bathroom vanity sales but is offers vanities for sale online nationwide. Browse our list of bathroom vanities for sale online. Take a moment to read our bathroom vanity buying guide for more information about selecting the best vanity for your bathroom!
BENEFITS OF BATHROOM VANITIES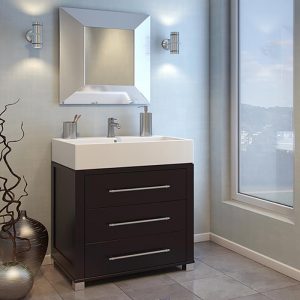 Installing new bathroom vanities in your home does more than simply update the look of your bathroom. It offers you greater comfort, better organization, and luxury. In a lot of homes in Chandler the bathroom is a neglected corner of the home and isn't updated as often. We all spend our mornings preparing for our day in the bathroom and return at night to unwind and relax. Clearly the better appointed the bathroom is the more we will enjoy these spaces. A new vanity will replace your worn, outdated, or broken countertop, sinks, faucets, cabinetry, and other fixtures to refresh your bathroom.
COMPLETE REPLACEMENT SOLUTION
A new bathroom vanity offers the whole replacement package including a new countertop, sink, cabinetry, faucets and fixtures. This is the complete solution for bathrooms that have worn out or outdated cabinetry and dilapidated faucets and fixtures. You will get everything you need instead of trying to match a new sink and everything else you need. Our bathroom vanities already have the hardware, faucets, and other details matched to complement one another.
GREATER ORGANIZATION
Your new bathroom vanity can be set up in the configuration and size you prefer for your bathroom. This means you will have more storage, better organization, and smooth new drawer operation. When everything is better organized it will make your days run smoother as everything has a place, and is in it. The blow dryer, shaver, and other personal hygiene tools common in bathrooms will all have a place to be put away. Better organization means less stress and easier mornings.
EASY TO MATCH DECOR
Our selection of bathroom vanities offers a wide variety of colors and finishes which make it possible to order your new vanity to fit in with your existing bathroom theme. Our design team can help you capture the character and style you are looking for. Whether you just want to order your vanity and have it delivered or would also like to have us install it for you, we are at your service. MK Remodeling offers the sale of vanities, delivery, installation, and in addition whole home remodeling.
BATHROOM VANITIES CHANDLER