FREE SHIPPING NATIONWIDE | USE CODE MKTAKE10OFF FOR 10% OFF EVERYTHING ONLINE!
MASTER BATHROOM REMODELING

We took this dated Master Bathroom and leveraged its size to create a spa like space and experience. The expansive space features a large vanity with storage cabinets that feature SOLLiD Value Series – Tahoe Ash cabinets, Fairmont Designs Apron sinks, granite countertops and Tahoe Ash matching mirror frames for a modern rustic feel. The design is completed with Jeffrey Alexander by Hardware Resources cabinet pulls that are a perfect touch to the design. We removed the glass block snail shower and the large tub deck and replaced them with a large walk-in shower and stand-alone bathtub to maximize the size and feel of the space. The floor tile is travertine and the shower is a mix of travertine and marble. The water closet is accented with Stikwood Reclaimed Weathered Wood to bring a little character to a usually neglected spot! We absolutely loved this project and the transformation it went through. Hope you all enjoy!
BEFORE BATHROOM REMODELING PHOTOS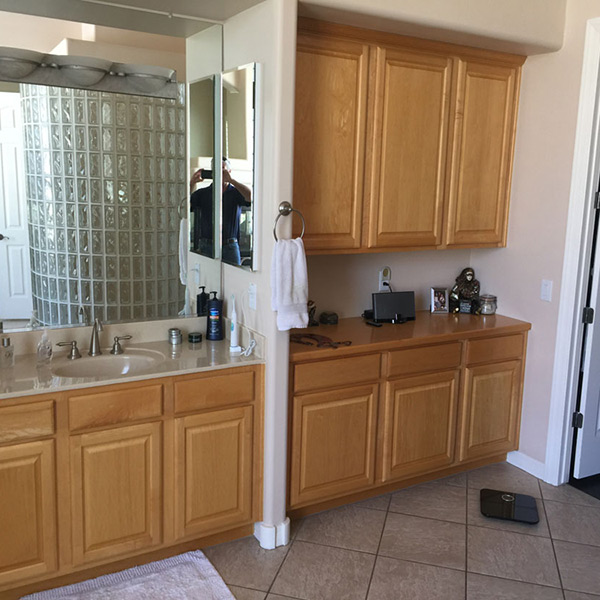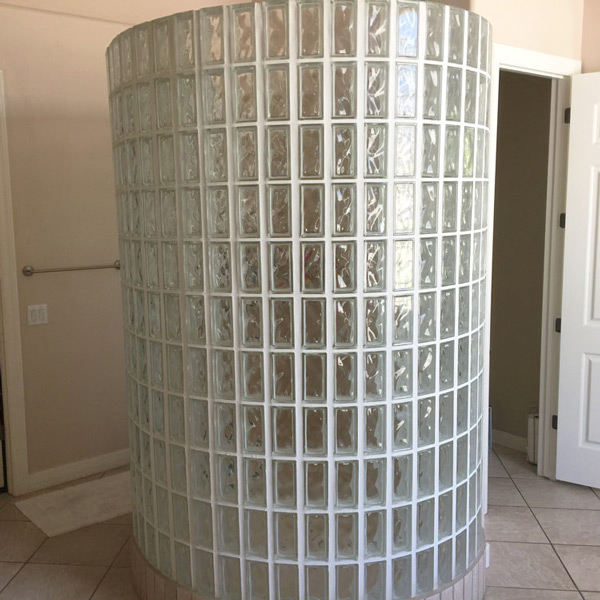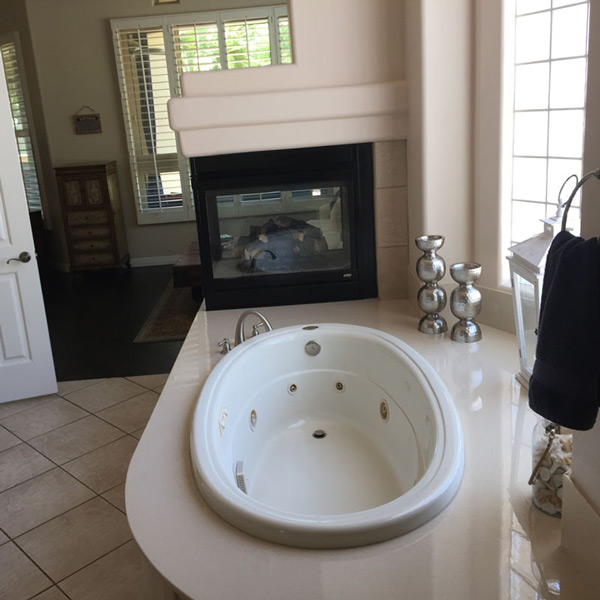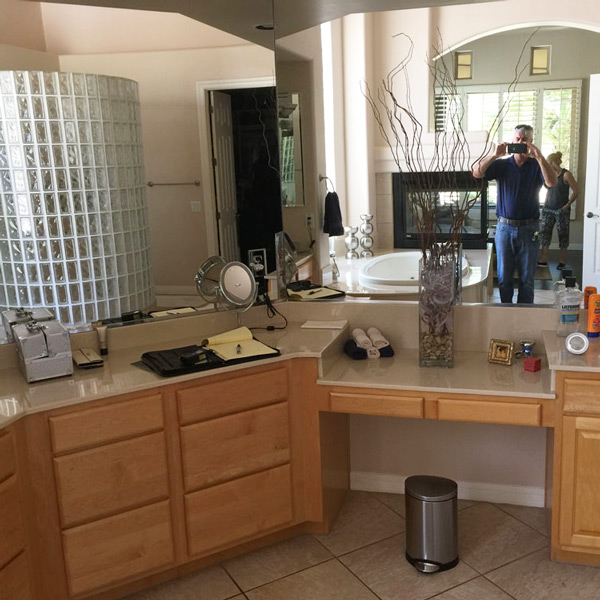 AFTER BATHROOM REMODELING PHOTOS
EXPERT HOME REMODELING & DESIGN SERVICES IN ARIZONA
If you like the design, remodeling work, hardware or plumbing package, let us know and we can get you a quote! We really enjoyed working on this one and hope you all love it as much as we do!