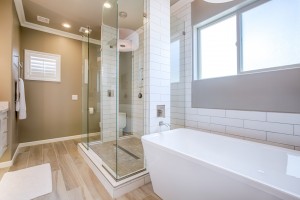 We've all been there. After shelling out big bucks on one single purchase, a wave of remorse hits, indicating that perhaps you should have contemplated your recent transaction more thoroughly. Most items can (fortunately) be returned, but what happens when you devote most of your savings toward something that has no exchange policy whatsoever?
Like any other procurement, home purchases are vulnerable to deferred regret. In fact, over half of all homeowners today feel remorseful over their current home or the process they went through to get it, according to a recent Trulia survey. One-third (33 percent) wish they had chosen something more spacious while a lesser segment (9 percent) feel guilty they didn't select a smaller home. Over a quarter of all homeowners regret their remodeling decisions, whether going overboard or completely skipping renovations altogether.
Homeowners unhappy in their current residence have two remedies worth contemplating: remodel the current house or move to a new place in the same neighborhood. Consider how the primary two methods of eliminating buyer's remorse theoretically score for Mesa-area homeowners.
Remodeling Your Phoenix Home
Your renovation choice largely depends on which aspects of your home disappoint you the most. That doesn't mean you should overlook the importance of resale value. Bathroom and kitchen renovations typically have a positive impact on your home's price point no matter the location. In the Phoenix metro area specifically, projects that are more likely to generate strong returns include attic insulation (179 percent ROI), basement remodels (84.3 percent ROI), manufactured stone veneer (88.7 percent ROI), and minor kitchen remodels (85.2 percent). Not only do these projects have the potential to satisfy many homeowners' need for a change, but the initial investment will most likely generate a home price boost down the road.
Moving in the Phoenix Metro
Remodeling costs vary considerably depending on the size of the project, but home prices in the greater Phoenix metro area are also on the rise, making the costs of moving too steep for some. For example, the Gilbert real estate market has been on a steady climb since prices bottomed out in 2012, thanks to the lingering effects of the recession. The median sales price is now $275,000, up from $199,000 just five years ago. Home prices in the Phoenix metro jumped significantly over the past year alone, particularly in the communities of Camelback East (up 7.3 percent), Paradise Valley (up 8.9 percent) and Ahwatukee Foothills (up 7.1 percent). Such progress ordinarily benefits sellers, but homeowners looking to relocate to the same neighborhood might have a difficult time finding a new home within budget. Plus, low housing inventory and highly competitive home buying conditions makes finding your dream home even more problematic.
Rather than relocating and risking lost ROI, homeowners can update their abodes to suit their lifestyle needs to a tee. In addition to the concepts listed above, check out MK Remodeling & Design's portfolio of past home design projects that could bring a better sense of comfort and harmony to your current residence. To speak with a Mesa remodeling expert, contact MK Remodeling & Design today.
---
About the author: This post was written by Jennifer Riner of Trulia. To read more about some of the statistics cited in this post, check out Trulia's blog.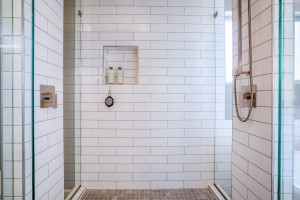 While summer is winding down across the country, the heat is still going strong in the Valley.
Summer people usually fall into two types. The first stays inside most of the time and waits for cooler temperatures. The second makes lemonade out of lemons and spends time by the pool or on a patio.
The reality is that there's an outdoor summer remodeling project for everyone, regardless of what camp you belong to.
Realtor.com has a couple of good articles on this topic. The first, "9 Clever Tricks to Make Your Outdoor Space Look Expensive," offers a collection of smaller tweaks that can really bump up your outdoor profile.
For example, the article suggests adding a brick, cobblestone, or concrete pathway with contrasting colors to make a spectacular first impression for guests arriving at your front door.
For larger backyard spaces, the article suggests creating sections with purpose, like a bar area, a grill and kitchen area, and seating area with similar color schemes and lighting concepts to give it the proper flow.  That way you avoid one big, lifeless space. 
The second Realtor.com article, "7 Great End-of-Summer Home Improvement Upgrades to Do Now," offers insight for larger outdoor projects.
It may seem counter-intuitive, but shopping around for a pool this time of year can yield big savings, considering demand isn't at its peak, the article says.
One pool-related project you might not have thought of is adding an outdoor shower, as the article notes. An outdoor shower is a great way to class up your pool area; just remember to pick a size appropriate to the space and add storage for towels and clothes.
Have a good week!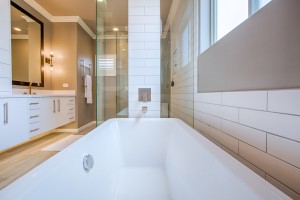 The American homeownership story used to be simple.
First, you got your starter home, usually after starting your career, watched it appreciate in value, then use that cash from the sale to upgrade to your forever home. Then, once you became empty nesters, it was time to downsize to a home with less upkeep and use the spare cash to fund your retirement.
That all changed 10 years ago in the Great Recession that saw home values plummet to next to nothing.
With that housing crash fresh in mind, in addition to favorable interest rates and a lack of cash on hand, many people are choosing to upgrade their starter homes for the long haul through remodeling.
This trend is outlined in a Chicago Tribune article titled, "Why Americans are shunning new homes and opting to stay put, remodel instead."
So, if you are finding yourself in this position, you are not alone! We've guided many people through this chapter of the evolving American homeownership story.
And if you are thinking about making changes to your starter home for the long haul, chances are you are going to start with the bathroom.
An article on Bankrate.com has the answers to how much that might cost you. The article says the average cost is just under $10,000, with lower-end remodels hovering around $6,000 and higher-end projects topping out around $14,000.
Whether you are looking to add a modern flair, be more efficient with your electricity or water consumption, or just need an extra sink, we'd love to be of service.
Have a great week!