Any homeowner who has been through the remodeling process will tell you that remodeling can be a headache, especially when you don't have a plan. The idea of planning, however, can cause homeowners to become tongue-tied and nervous. It might feel like you're trying to set your whole future out in stone, when really all you're doing is giving yourself a little guidance for a big project.
Here are four questions to get you thinking practically about your remodel so that you can start planning painlessly.
1. What's My Goal?
Begin by making a list of all the things that you want to achieve in your remodel. If you think that you'll move in the next five years, it's best to stick with the basics, such as some upgraded hardware and a statement faucet. However, if you're in your long-term home, your remodel could include some of your dream renovations.
Braining-storming your remodeling goals can also help you think of a theme or style that you want to evoke. You might want to go for a rustic feel, or you can try something more modern and minimalist with your design. This is the time to use your imagination about what your space can be.
Once you're done brainstorming, separate your list into needs, wants, and projects for the future. This will help you to prioritize where to spend your budget.
2. What's My Budget?
If you don't keep your remodeling budget on a tight leash, it's likely your spending will add up with high costs before you know it. We recommend writing down your budget and making a simple spreadsheet to help you keep track of everything.
Remodeling Budget Tips:
Be realistic on how much you can afford and intend to spend.

Think ahead about how you will be paying and what kind of financing you'll do.

Don't forget to factor in labor, shipping, taxes, installation, and materials.

If you need to vacate your home during the renovation process, add any hotel or other fees into your budget.

Make sure to put aside 10 percent of your entire remodeling budget to draw upon in case of emergency or hidden costs, including last-minute calls to a plumber or electrician, or any odd surprises such as floorboard rot.
3. How Long Will It Take?
It's no secret that a drawn-out remodel can be hard on a household. Remodeling often blocks you off from important areas of the house and necessary resources. Unfinished rooms can also be emotionally draining and frustrating to be around.
Making a timeline will allow you to mitigate these personal difficulties in two ways:
It allows you to schedule when certain parts of your home are under renovation so that you can plan around those areas.

It gives you a deadline so that your remodeling project has a sense of urgency.
4. Who's Doing the Work?
Remodeling can require a lot of skilled labor, which comes with its own high price point. While some homeowners feel comfortable doing their own DIY fixes, for professional quality and difficult installations its best to hire a contractor. Picking your contractor can be both a personal and financial decision. It's best to listen to referrals and reviews and look for a contractor you can speak honestly with.
For big projects, many homeowners elect to hire a general contractor who will help you decide on the best ways to install your changes, help you stay within your budget, and find the labor to work on each part of your remodeling process. Smaller remodels, including ones that have only one particular process, such as redoing the flooring throughout the house, can be managed by hiring a specialized contractor. Ultimately, the labor that you hire depends on the scope of your project.
Remember that plans are never perfect, and your remodeling journey is going to need flexibility here and there. Nonetheless, having some guidelines, including your goals, a budget spreadsheet, and a timeline schedule will make it a much smoother process.
About the author: Kelli is a healthy lifestyle blogger for GroomandStyle.com. She has been a regular contributor to sites talking about the newest trends in home improvement, smart style, fashion and fitness. When she's not writing, she enjoys photography, hiking and pretty much anything outdoors.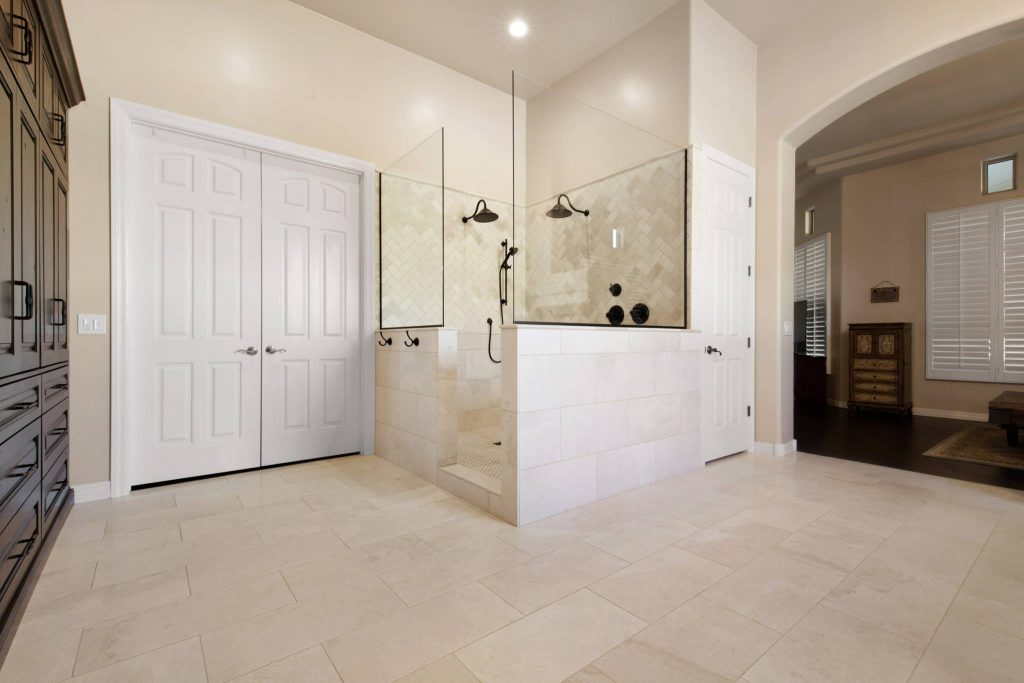 Winter is here, which means the holidays are upon us.
"Winter" in the Southwest is comfortable for having guests over, so remember to make a mental list of ways your home could improve for entertaining or for comfort.
Some people struggle to commit to remodeling because they can't settle on the reason to do it. Should you remodel for yourself? Should you remodel for resale? The answer depends on your timeline, as this helpful article explains.
If you see yourself moving in five or so years, think about remodeling for resale. That means going over a list of things buyers like with an expert, such as a designer or real estate agent, and coming up with a cost-efficient plan.
If you don't see yourself moving for 10 years or so, if ever, then personalize away! Make that home the living space of your dreams. Remember, the best return on investment is happiness!
Speaking of winter remodeling, here is an article on the best projects to do over the winter.
Obviously, Arizona doesn't see nearly as much of a slow down in remodeling during the winter as other regions, so keep that in mind while reading the article. It lists installing hardwood floors, and kitchen or bathroom remodels as a few options.
Finally, if you are more concerned with trends, we have you covered!
Here's an article from the Midwest, my neck of the woods, about a study from our friends at Houzz. Houzz says baby boomers, those age 55 and older, are remodeling to comfortably age in place. They also account for the biggest remodeling spenders, the article says.
Have a great week!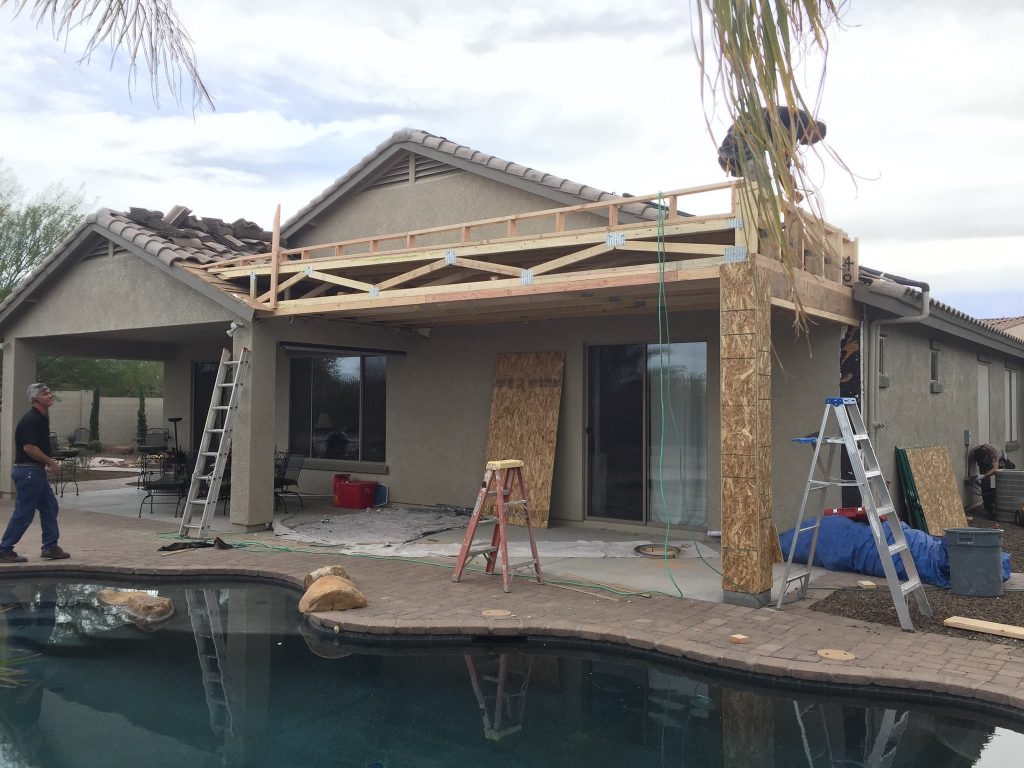 Our basic necessities include shelter, food, water, and clothing. Because of weather conditions like the heat of the sun, lashing rainstorms, and natural calamities, we like to stay in a sturdy and durable shelter. In order to make our homes a safe haven, we should always check and maintain the primary recipient of all the weather surges: the roof.
A Rooftop upgrade is the best renovation you can do on your house. The best roof can secure the best results in protecting the inside of your house. Although some people will put off improving or replacing their roof, they will eventually suffer far more serious consequences down the road. Thinking ahead can save a lot of trouble.
If you are open to possibilities, roof repair companies can give you a free estimate for the job that should be done in repairing your roof or putting up a new one. They will check for damage and other things that should be put into action. They will cater to their client's budget as well.
When do you know it's time to replace or upgrade your roof? 
A new roof can be a bit pricey but we must also consider the safety of the people living inside the house. A new roof can guarantee your safety and peace of mind through all kinds of inclement weather.
Leakage

– Water dripping from the roof can be inconvenient at best, or, in the worst case scenario, cause accidents and someone gets hurt.

Rust

– If the roof has only rust, a full replacement won't be needed, but rust can actually lead to further damage, such as sudden deformation.

Frailness

– A lot of roof damage can be easily seen by the naked eye but sometimes, repairs are put off either due to time or expense until repairs become necessary.
Roofing types are also a factor for good, remodeled homes. Yes, it can add to the aesthetic beauty of your house but style should be the second consideration to the type of roof that best suits your needs. A good roofing strategy can certainly give you a roof upgrade, but at the same time, gives you peace of mind in emergencies.
Roof repair companies benefits
Insurance –

For customers who want to have a secure home for their families, companies issue

insurance

to make sure that you are in good hands.

Customer Priority –

Having a good roof can be a matter of life and death and if you are on the priority list, there will be nothing to worry about, since roof repair will be only one phone call.

Guaranteed Honest Employees –

Besides giving ourselves a good roof to live with, we should also ensure that the people working on our roof can be trusted with everything, including the number of materials needed for the completion of the job.
In times like these, people need to prioritize safety for their family. They say, "An ounce of prevention is worth a pound of cure." Why wait for peace of mind for your family if you can actually do something right away? Always remember, a good roof equals safe and happy family.
About the author: Central Homes Roofing works with residential and commercial clients to provide high quality roofing services across central Florida.