FREE SHIPPING NATIONWIDE | USE CODE MKTAKE10OFF FOR 10% OFF EVERYTHING ONLINE!
EXPERT SHOWER REPLACEMENT SERVICES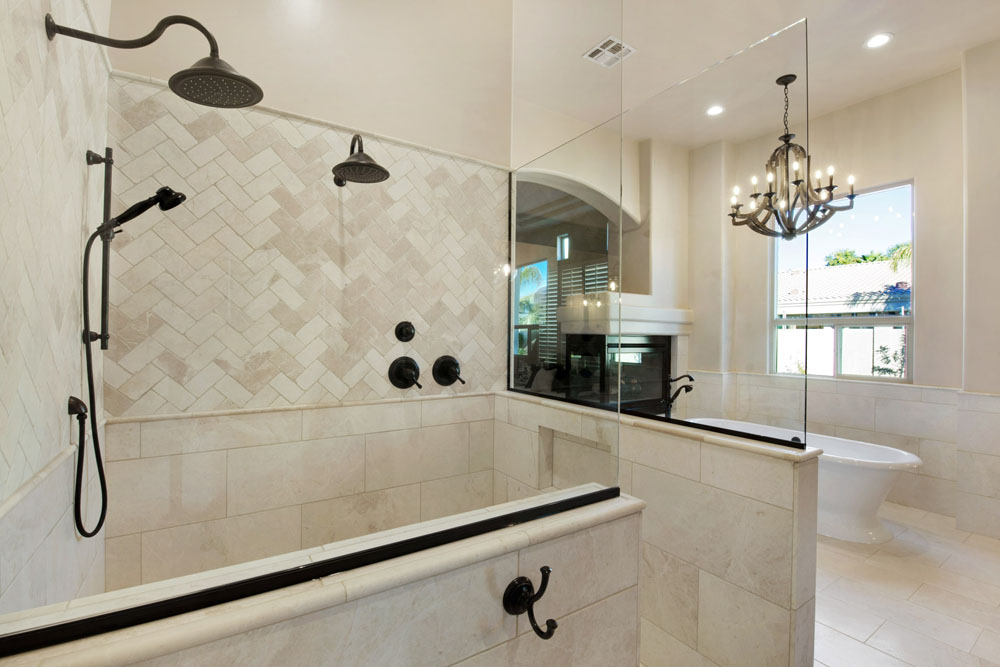 If you are searching for shower replacement or shower installation in Mesa, Gilbert, Chandler or surrounding cities, MK Remodeling can help!
Your shower should be a beautiful, relaxing sanctuary from the stresses of your day. If an ugly, grimy tile or an old style are keeping you from thoroughly enjoying your shower, MK Remodeling can provide you with the shower you've been dreaming about at a fraction of the time and within your budget.
At MK Remodeling, our replacement showers offer the style you want, complete with the latest in mildew and mold-resistant technology. Not only will we get the perfect shower replacement for your bathroom and budget, but you also will never have to clean tough shower stains again
QUALITY REPLACEMENT SHOWERS IN MESA
At MK Remodeling, our groundbreaking remodeling solutions give you single-day shower replacements, smoothly installed that well suits your lifestyle and budget. Our trustworthy products paired with quality-motivation installation specialists make us the predominant Phoenix shower replacement company. Whatever your shower needs may be, we have the perfect shower for your bathroom, including a wide range of customizable options. Our shower styles include:
SINGLE THRESHOLD – For a look that entails timeless style infused with the newest ultra-hygienic technology, you can't beat the classic model.
NEO-ANGLED – When updating a small bathroom, our neo-angled showers maximize your space while adding value and elegance.
ZERO-BARRIER – If you want a shower that easy to care for and provides an easy-access solution, you'll love our zero-barrier option.
PROFESSIONAL SHOWER INSTALLATION SERVICES
Everyone in your home, including you, probably use one of your showers every day. When you need a new shower installed, it's usually a good idea to call the professional installers at MK Remodeling. We provide fast, top quality shower installation all over the Phoenix, Arizona area. From traditional standalone showers to bathtub and shower combination units, our Phoenix shower install specialists can do it all.
At MK Remodeling we'll help you take out your old shower or tub and then we will install a new one for you. We know how essential your shower is to you and your family. That's why we will make every effort to make sure that we install it correctly. Without correct installation and sealing, water from your shower could possibly leak underneath it and cause severe water damage. Please give us a call today to learn more about our shower installation services.
THE FIRST CHOICE FOR A MESA, AZ SHOWER REPLACEMENT COMPANY
Each family is different so we will work to produce spaces that are practical for your family's needs. We understand that being without a working bathroom is never an option, so instead of taking weeks dealing with a conventional shower remodel, we can custom-fit an attractive shower replacement into your bathroom in no time at all. Made of durable acrylic infused with anti-microbial technology, our easy to care for replacement showers is a great way to add style, function, and cost-effectiveness to any size bath. We offer:
TUB-TO-SHOWER CONVERSIONS – Transform your outdated tub into a highly-efficient shower with our budget-friendly conversion services!
BARRIER-FREE SHOWERS – Make bathing ease of access, pleasurable experience with a barrier-free, roll-in shower base.
SHOWER DOORS – Choose from our wide variety of stunning shower doors to add some privacy and style to your bath.
ROLL-IN SHOWERS – When you require a handicap-accessible bathroom, our classy selection of Phoenix roll-in showers are a perfect fit.
SHOWER REMODEL – When you're ready to modernize up the look of your shower, call Phoenix's first choice for quality bathroom renovations.
HOW MUCH DOES SHOWER INSTALLATION COST IN MESA?
The average cost for professional shower installation is between $1,232 and $5,834 with an average cost of around $3,521. There are a few general factors that will impact the price of a shower installation. Learn more about shower replacement costs here.
GET YOUR FREE SHOWER REPLACEMENT ESTIMATE IN MESA TODAY!
The shower of your dreams is within your reach when you go with the solutions offered by MK Remodeling! When you're searching for a reliable and knowledgeable shower company in Phoenix, call MK Remodeling today! To learn more about our various shower design options, fill out our online form to request your in-home consultation! Isn't it time you got the bathroom of your dreams? Call MK remodeling now and learn more about our one-day shower replacements in Phoenix or simply click above to request an in-home consultation at no-obligation.