FREE SHIPPING NATIONWIDE | USE CODE MKTAKE10OFF FOR 10% OFF EVERYTHING ONLINE!
"I'm a General Contractor specializing in kitchen and bathroom remodeling. I've been using Sollid cabinetry for over two years and have been very impressed with their quality and service. With their wide variety of door styles and finish options I use their cabinets on over 90% of my projects. My clients and installers love their cabinetry."
"I bought a house with Sollid cabinets. I needed to repair some drawer slides and contacted them and they were able to help me out quickly and courteously even though I was not the original purchaser. I went to their warehouse in person in Tempe to pick up some parts. I truly appreciated their great customer service."
"I am cabinet subcontractor that generally sells only to builders. I recently started selling Sollid Cabinets and have been extremely satisfied with their products. My customers are very excited that I can offer them such a quality cabinet at such a reasonable price."
"I been using these cabinets for awhile now this company by far has top Quality Cabinets and hands down the best service they really care about there customers."
"They make a high quality cabinet, and have lots of options for add-ons. And we always get timely responses to our questions!"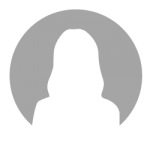 Deborah L
"Five years ago we had MK remodeling come out and do our shower which was leaking. We ended up having them redo the floors the lighting and the walls (from wallpaper to texture and paint). So when we decided to update all 2 1/2 of our bathrooms this spring, we used them again after getting an estimate from at least one other company. I'm impressed with Mike Gillis, Kristina Gillis, and James Gillis. Their estimate process and billing is very professional. Over a couple of days, the various crews who were very professional, did great work on each job, and cleaned up after themselves beautifully. They went above and beyond what was required more than once, bless their hearts! I goofed up a couple of things and they worked with me on getting it right. Because the beginning of the job coincided with my husband's total knee replacement, there were at least three days where we weren't home but the work went on with no problems! This is a company you can trust and use over the years for many things."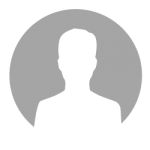 Robert B
"We also had him remove a large vanity in the bathroom. He found matching replacement tile to match the existing tile in the bathroom to finish off the new area of the floor that was exposed. He kept the existing vanity cabinets and had them re-stained. There was one drawer that was missing that had to be re-built and created. He installed new counter tops, sinks and new faucets. They re-aligned the wall lighting over the sinks. The shower area was very small, so they took out a wall to enlarge the shower area. They created a new shower door. They had to repair some leaking plumbing in the shower. They re-tiled the floor and the walls of the shower. They replaced a ceiling light over the shower."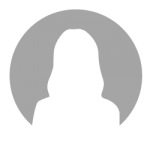 Ella M
"This is our second experience with MK. Both times have been terrific outcomes. We had a master bath done two years ago, and just finished a guest bath remodel and had a window replaced by a door in our master. All work is first class, cleanup, is spotless, and all the Gillis' and their crew are a pleasure to work with. Kristina is an expert at understanding your style and you can trust her choices. The second time was super quick with choices since she knows us so well. Highly recommend."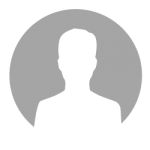 Stuart U
"We have hired MK again for our remodel of fireplace and media opening. Can't wait until I can have MK remodel my baths."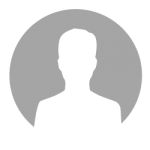 Reinier H
"The communication has been great!"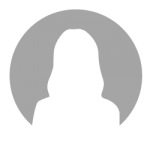 Jaime M
"My wife and I found MK Remodeling & Design on Angie's list when we were considering extensive changes to our vacation home in Scottsdale. Mike Gillis and his team were prompt, responsive and realistic in their recommendations. The work was performed extremely well and we were kept abreast of its progress throughout the process, even though we were out of state much of the time. Mike guided us through the process in a friendly and professional manner. His assessment of the degree of difficulty and cost associated with each of our ideas turned out to be accurate. We very much recommend MK Remodeling & Design."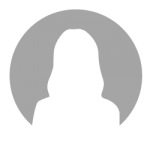 Dorothy F
"MK Remodeling did an excellent job - all of the workers were very proficient at what they did and we are very happy with the result. They made every effort to minimize the impact on my husband and I, who remained living in the house during the work. The designer did a great job of helping me put my ideas together with what is available on the market to end up with the look I wanted. Finally, MK was very friendly and personable - working with them was pleasant and easy. I would highly recommend them to anyone."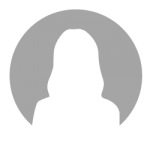 Mabel M
"I had MK come to my home and they were very professional and listened to my wants and needs. And were very helpful and gave great options and ideas. They sent me a quote was reasonable and more than likely will use them for a substantial remodel in 1-2 years. Not surprised they are rated so highly."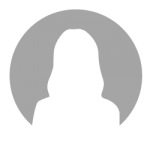 Wanda S
"I've worked with Mike and MK Remodeling since 2011 and have always found them to be professional, responsive, and hard-working. Their work is high-quality and done in a timely manner. I recommend Mike and MK to anyone who needs remodeling and/or additions for their home."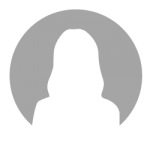 Sarah G
"Remodel has gone great! Constant communication, attention to detail and they actually listened to me and what I wanted . Super quality cabinetry. I would not hesitate to use them again for another job."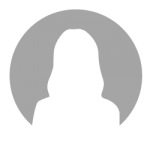 Stacey B
"Great job, pleasant to work with. This is our second job using MK and we will definitely continue to use them in the future. Good communication , a great team!"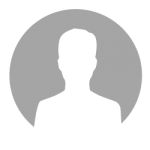 Nick B
"MK Remodeling is always a pleasure to work with. Honest, knowledgeable and very personable. We highly recommend them."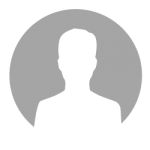 Byron J
"Work was done in two parts: Initially raised ceiling in kitchen, moved washer and dryer to garage from kitchen, installed new lighting, and painted. Second part involved total kitchen remodel with removing walls to create open space; new cabinets, granite, lighting. MK remodeling did a beautiful job remodeling my kitchen. I had my kitchen gutted and completely redone. They are very professional; they completed the kitchen in a timely manner and went out of their way to make me happy. Kristina designed my kitchen; she has a natural talent for understanding what you want (and has excellent taste). Mike is wonderful to work with and will always go out of his way to make sure things are done to your satisfaction. They made a big project easy by handling everything. This honestly was not an inexpensive endeavor, but I am a believer in you get what you pay for. This is the third time I have used MK remodeling and would absolutely use them again for any future project that I may have."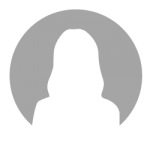 Roseann R
"MK just finished a large remodel on our house, including gutting/enlarging the kitchen and laundry room and adding on a room and patio. They did an excellent job - Very high-quality workmanship and proficiency in navigating our very particular City Regulations. Their designer did a great job of reviewing options of available materials and helping me pull all of my ideas together. We are very pleased with the results. In addition, all staff were super-friendly and easy to work with. They were accommodating and considerate to my husband and I, as we continued to live in the house through all the work. I will definitely use them for my next project, and recommend them highly to others."
READ MORE TESTIMONIALS & REVIEWS