FREE SHIPPING NATIONWIDE | USE CODE MKTAKE10OFF FOR 10% OFF EVERYTHING ONLINE!
MK CABINETRY DESIGNS SERVICES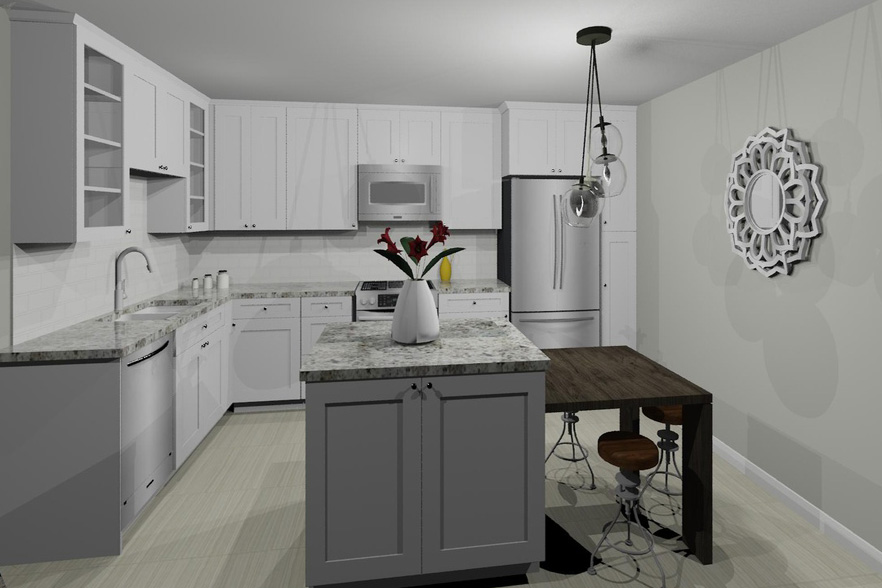 EXPERIENCED CABINET DESIGNERS/MAKERS
Our experienced staff has been designing custom kitchen and bathroom cabinetry in Mesa Arizona for years.
At MK Remodeling & Custom Cabinetry, our mission is to find solutions to our client's needs, while also satisfying their needs and demands for functionality. Our priority is to realize our clients' vision and dreams through full collaboration during the project and providing the best value based on our client's budgetary needs. With our quality designs and beautiful customizable cabinets from SoLLiD, you are sure to have the semi-custom kitchen or bathroom cabinets you will love!
Experience kitchen & bathroom remodeling in a whole new light with MK Remodeling & Cabinet Company.
ALREADY HAVE A CABINET LAYOUT?
Even if you have a layout already designed, send it to us for a quick quote. All we need is the layout and the cabinet door style you are interested in. If you like our price, we can work with you to finalize the design and install your cabinets!