Shower Remodel Costs 2021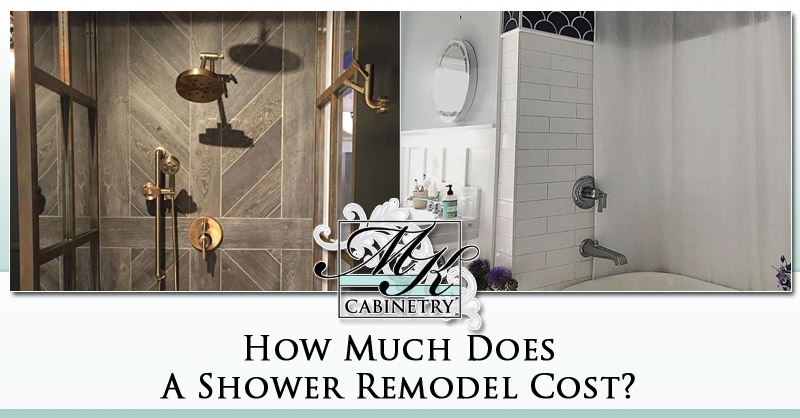 How Much Does a Shower Remodel Cost? A shower remodel costs about $3,300 with average prices of the remodel ranging from $1,100 to $5,500 in the US for 20201. The average cost per sq ft to retile a shower is about $3.50 with average prices ranging from $2 per sq ft to $5 per sq ft.
Disclaimer – This is not an actual quote. Contact MK Remodeling today to get a quote for your project.
Shower renovation costs range from $1,100 to $5,500, depending how much remodeling work you need done. Learn why the prices vary below.
Shower and Bathroom Remodels
All types of shower remodels include modifying of two core elements: full size showers and showers with that come with tubs.
Full size showers are best suited for adult homes where most adults take quick and readily available showers. Showers with tubs are better suited for families with young children or pets, where the children or pets can be bathed in the tub and adults can also appreciate the luxury of a quick bath.
When remodeling a shower and tub combination, expect to be liable for about $1,400 to $1,600. Take into account these costs are the install expenses (about $1,000), which will include the plumbing modifications, sink fixtures and vanities.
Full size showers (sometimes called self-contained showers) generally cost about $700 to $800 for installation. This cost will include the expense for the shower stall as well as labor expenses to cover the installation process itself.
How Much Does a Bathroom Remodel Cost?
The average bathroom remodel usually falls between $9,600 to $11,000 in costs. Low-end remodels will usually cost around $2,500 while higher-end remodels can run you around $23,000.
A combination of a shower and tub can be remodeled easily by merely adding a new liner over the current tub. A replacement bathtub liner will run you between $150-$250. The shower walls themselves can also be fitted with a replacement liner at a cost of about $120. The labor costs of installing these liners are usually around $300.
For self-contained showers, remodeling usually involves working on the shower walls, ceiling and floors. If you choose to get you shower space retiled, you should anticipate spending $2-$5 per square foot of tile. Labor costs usually run at about $10-15 per square foot.
The fixtures can also be updated and the shower head itself replaced with a new one. Some more comprehensive shower remodel projects carried out by a professional remodeling company can cost as upwards of $4,000.
Fixtures and Other Cost Factors
In addition to the type of shower that you plan on installing, there are other cost factors that can determine the overall shower remodel cost. Fixtures around the shower will play an invaluable role in the eventual appearance of the remodeled bathroom space. Throughout a remodel, the following fixtures are commonly replaced:
The shower pan usually goes through wear and tear over the years and will need to be replaced when remodeling bathroom. A lot of shower pans cost around $100, with pre-fabricated types costing $500 to $600.
Replacing the shower head enables you to address leakage issues with, height of the shower head itself and any water pressure issues there are. A replacing a shower head can be as inexpensive as $20, or as high as $300 for more modern and environmentally-friendly designs.  Faucet costs can also wide variety in pricing, usually depending on the finishes and the quality of material used.
When remodeling a shower can also include possibly replacing or even repairing the bathroom fan. The fan vents humid air out of the bathroom and hinders the growth of mold and mildew. Bathroom fans can be installed for around $200 by a professional.
Installing shower doors is also a great way of isolating the shower space – install sliding-glass doors for around $100 to $300.
Remodeling a shower is an easy way of adding usefulness to the bathroom, upgrading existing fixtures with new ones and repairing existing problems within the shower. A shower remodel can be as easy as replacing the shower head and retiling the bathroom, or as complicated as remodeling the entire floor plan of the current bathroom.
GET A SHOWER REMODELING QUOTE IN MESA TODAY!
Thinking about remodeling your shower in Mesa, Arizona. MK Remodeling offers professional and affordable shower remodeling services in many areas of the Phoenix, Arizona valley including Mesa, Arizona.