BATHROOM VANITIES GILBERT
ARE YOU A CONTRACTOR? DESIGNER? HAVE A LARGE ORDER?
EMAIL US FOR ADDITIONAL DISCOUNTS HERE.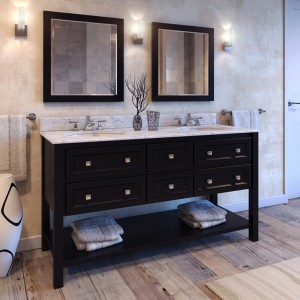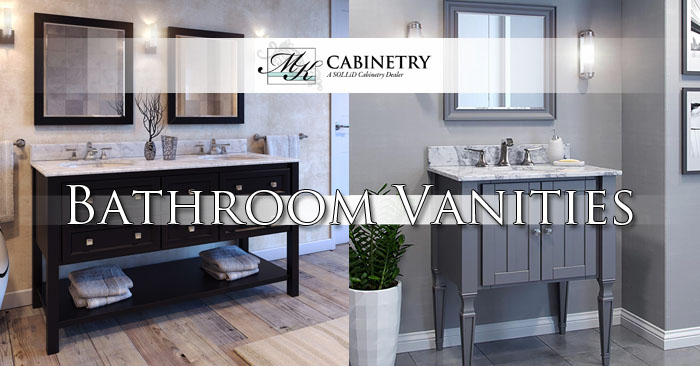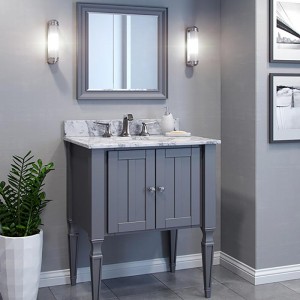 FREE SHIPPING ON ALL ORDERS!
If you are searching "Bathroom Vanities Gilbert", MK Cabinetry offers a wide selection of vanities for sale, as well as design help and installation service. Take a look at the selection of vanity styles we offer and please call us if you have questions about custom colors, configuration, or any accessories you would like to have such as matching vanity mirrors. We ship nationwide and install anywhere in Gilbert, Arizona. If you are a designer or contractor please contact us for discount pricing for your company, you can email or call us at 480-677-9829. For coupons and discounts follow us on social media.
STYLES OF VANITIES
There are lots of different styles of homes and the bathrooms usually follow the home's character. The selection of bathroom vanities we offer for sale and installation range in style from traditional rich baroque styles with intricate details to minimalist clean modern lines. Every model we have listed have alternate options for how they are configured and colors. Please get in touch with us to get more details about how we can customize your bathroom vanity!
VANITY INSTALLATION
We sell and install bathroom vanities in Gilbert as well as anywhere in the Phoenix Valley. MK Cabinetry offers full service as well sell and complete the install. Our design staff helps you choose the best vanities for your home, we deliver them, and then professionally install them. In addition to bathroom vanities we offer full kitchen and bathroom remodeling. Our services for home remodeling can be as limited or involved as you wish for your home in Gilbert, Arizona.
BATHROOM VANITIES WE SELL ONLINE
MK Remodeling not only offers local bathroom vanity sales but is offers vanities for sale online nationwide. Browse our list of bathroom vanities for sale online. Take a moment to read our bathroom vanity buying guide for more information about selecting the best vanity for your bathroom!
BENEFITS OF BATHROOM VANITIES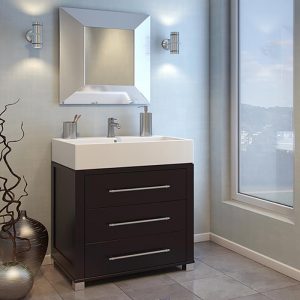 When you install bathroom vanities it does more than simply update the appearance of your bathroom, it offers greater luxury and comfort. Bathrooms are many times the forgotten corners of our homes. We spend a lot of time rushing to get ready for work there, but don't invest as much in them. When you replace worn, old, or outdated bathroom cabinetry, sinks, and other fixtures it will refresh your bathroom with better functionality and style.
COMPLETE REPLACEMENT SOLUTION
New bathroom vanities include new cabinet furniture, countertops, and sinks. The vanities we sell are made from high quality raw woods, stone, and porcelain. Buying a vanity means getting the complete solution instead of trying to individually resurface or replace your old bathroom sink, cabinets, countertops and faucets. Buying the complete package vanity also means that everything matches well together and upgrades your bathroom with coordinated style.
GREATER ORGANIZATION
New bathroom vanities offer homeowners better organization and smoother drawer opening and closing. Smoother operation and better organization means it is easier to find and use all of your beauty and hygiene products like electric shavers, power hair tools, makeup, dental products and more. Everything stays organized in drawers, and off the countertops reducing the clutter in your home.
EASY TO MATCH DECOR
MK Cabinetry offers vanities in a variety of colors which will compliment the color pallet you have in your home and help you keep that style, character, and style story you already have. If you wish to change to some thing new and completely refresh the look of your bathroom it is simple and easy to select new accessories to go with your purchase such as towel rods or mirrors. MK Cabinetry offers complete solutions for bathroom remodeling, cabinetry, vanities, and offers quality installation with a focus on custom design and remodeling.