How Much Does Kitchen Remodeling Cost In Arizona?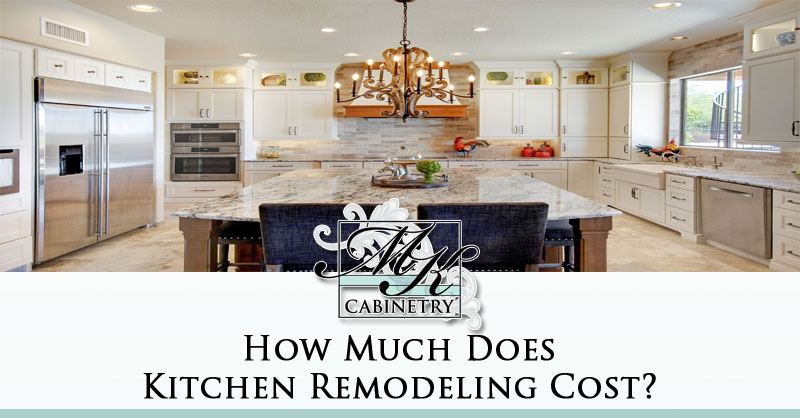 How Much Does Kitchen Remodeling Cost? Kitchen remodeling costs about $4,925 with average prices of kitchen remodeling ranging from $2,900 to $6,950 in the US for 2020, according to Homeadvisor.com. The average cost most homeowners spend per sq ft for kitchen remodeling is about $163 with average prices ranging from $75 per sq ft to $250 per sq ft. Disclaimer – This is not an actual quote. Contact MK Remodeling today to get a quote for your project.
Popular queries include: kitchen remodel cost estimator, average cost of small kitchen, kitchen remodel cost examples.
The Average Costs Of Remodeling Specific Elements In Your Kitchen:
Kitchen countertop installation cost: $2,300

Kitchen appliances and ventilation installation cost: $3,220

Kitchen cabinetry and hardware installation cost: $6,670

Kitchen lighting installation cost: $1,150

Kitchen flooring installation cost: $1,610

Kitchen doors and windows installation cost: $920

Kitchen walls and ceilings installation cost: $1,150

Kitchen faucets and plumbing installation cost: $920
RECEIVE A KITCHEN REMODELING COST ESTIMATE IN PHOENIX
For a kitchen remodeling cost quote please contact MK Remodeling.  MK Remodeling offers kitchen remodeling anywhere in the Phoenix Valley including: Phoenix, Mesa, Chandler, Scottsdale, Glendale, Gilbert, Tempe, and more! If you live in the Phoenix Valley and would like to find out what it will cost to remodel your kitchen call for a kitchen remodeling consultation.  Our design team can help you choose the elements to remodel in your kitchen to renew and refresh your home and keep them in a budget that works for you.  The cost to remodel your kitchen can vary widely depending on what elements you choose to replace and the quality or style of replacement options.