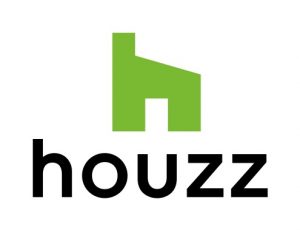 MESA, Ariz. – MK Remodeling & Design has won Best Of Customer Service on Houzz®, the leading platform for home renovation and design. The award-winning, full-home remodeling company was chosen by the Houzz community for the third consecutive year from among more than 2.1 million active home building, remodeling and design industry professionals.
"We couldn't be more happy to receive this award three years in a row," said James Gillis, MK Remodeling & Design Chief Financial Officer. "It has taken a great deal of hard work and focus on the clients on our part, however we have been fortunate to work with some outstanding clients on some fun and exciting projects that make our jobs much easier." 
The Best Of Houzz badge is awarded annually, in three categories: Design, Customer Service and Photography. Customer Service honors are based on several factors, including a pro's overall rating on Houzz and client reviews submitted in 2018.
A "Best Of Houzz 2019" badge will appear on winners' profiles as a sign of their commitment to excellence. These badges help homeowners identify popular and top-rated home professionals in every metro area on Houzz.
"Best of Houzz is a true badge of honor as it is awarded by our community of homeowners, those who are hiring design, remodeling and other home improvement professionals for their projects," said Liza Hausman, vice president of Industry Marketing for Houzz.
Follow MK Remodeling & Design on Houzz at https://www.houzz.com/pro/mkremodelingdesign.
MK Remodeling & Design is active on social media and can be found on Twitter @MKRemodelDesign, at facebook.com/MKRemodeling, and on LinkedIn by searching for "MK Remodeling and Design."
MK Remodeling & Design is a family owned and operated business that provides full-home, internal and external remodeling services, with a specialization in custom kitchen and bath design.
In 2016, MK Remodeling & Design launched MK Cabinetry as a SOLLiD Cabinetry dealer, building on its many years of experience in designing and installing cabinetry of all types.
MK Remodeling & Design also won a Best of Houzz award for customer service in 2017 and 2018. In addition to the Houzz honors, MK Remodeling & Design won Angie's List Super Service Awards for 2014 and 2015.
About Houzz
Houzz is the leading platform for home remodeling and design, providing people with everything they need to improve their homes from start to finish – online or from a mobile device. For more information, visit houzz.com
Throughout the last decade, the construction industry has grown in leaps and bounds. Through 2020, the construction business as a whole is slated to be one of the most rapidly rising sectors in both commercial and residential spaces. The strength of the construction industry has led many who are experienced and qualified in the field to take up the job title of contractor. As a licensed contractor, those who possess the right set of skills and traits can build and sustain a lucrative career. To ensure success in this growing field, construction contractors need to hone in on the following 12 attributes early on in their career.
1 – Leadership Capabilities
Having the ability to lead others is a necessary trait for successful construction contractors. Not only does this mean being able to direct suppliers, sub-contractors, and tradesmen throughout a project, but it also involves providing guidance to clients and customers. Leadership capabilities are not natural to every construction professional, but those who can cultivate the skills necessary to direct others in an efficient and productive way will find success as a contractor.
2 – Education Opportunities
Successful construction contractors also seek out educational opportunities, above and beyond what is required of them as part of the licensing process. Completing training on best practices in the industry as well as staying up to date with state and local guidelines for operating a construction business is crucial to achieving success. Fortunately, education opportunities abound in construction, including self-study courses online and in-person classes at local colleges and universities.
3 – Training Others
Contractors may work alone or as part of a team. For those who fall into the latter category, the ability to provide training and direction to others is a key component of success. This may include teaching sub-contractors updated methods for performing job site tasks, or cross-training members of the team to do other jobs they may not initially be proficient in. The ability to offer guidance that allows other colleagues to build and perfect skills in construction helps contractors remain successful with each project.
4 – Professional Communication
Construction contractors interact with several different individuals each day, from suppliers and vendors to sub-contractors and skilled tradesmen. The ability to communicate in a professional and effective manner is a necessary part of ongoing success. Communication needs to be clear and concise, either in written or verbal form, and it needs to be timely to be effective.
5 – Following Licensing Requirements
Anyone who has experience in the construction industry or a specific trade may think he or she can become a licensed contractor without an issue. However, each state has its own set of guidelines for how to become a construction contractor who is able to work on residential or commercial projects legally. The licensing process involves several steps, including gaining the appropriate training and education, as well as working with the state's licensing board to fulfill other requirements. Most construction contractors must also secure a surety bond as part of the process. Successful contractors understand these licensing requirements and ensure they fulfill them before taking on any new projects.
6 – Being Cost-conscious
While there are costs associated with running any successful business, construction contractors who are successful must pay close attention to their expense and cash flow. From understanding the cost of bonding and licensing, to managing the cost of materials and labor on each project, being mindful of expenses must be a priority for those who want to be successful. If managing finances is not a natural skill, contractors can lean on the expertise of professionals to get the job done correctly without going over budget.
7 – Creating a Work Culture
Whether a project site has a large or small team, cultivating a work culture is beneficial in being a successful contractor. Work culture looks different for each construction business, but it requires taking a close look at the team members participating in a particular job and their preferences and needs for communication, flexibility on the job, and shared responsibilities. Building a work culture in construction takes time, but the most successful contractors know it is an important part of the job.
8 – Encouraging Growth in Others
Being able to see the potential in others is another helpful trait as a construction contractor. Many times, sub-contractors and other team members on a job site are looking to the lead contractor for guidance on how to perform their work, how to stay within budget constraints, and how to keep within the agreed upon timeline. However, successful contractors know when those team members are ready to take on these responsibilities on their own. They provide the knowledge and encouragement to cultivate growth within the team consistently.
9 – Recognizing Motivators
Not all construction businesses are run the same way, but a contractor who has a team of employees needs to recognize the importance of incentives and benefits if success is on the horizon. Incentives may be as simple as a flexible work schedule or paid time off, while benefits may include insurance coverage or retirement plan options. The ability to offer external motivators like incentives and benefits differs for each contractor, but it is necessary to develop a system that meshes with both the budget and the team's wants or needs.
10 – Sharing the Vision
It is common for construction contractors to have a vision of each project, from start to finish, and the most successful leaders share that information with the rest of the team. Providing details on the deliverables, who is meant to take ownership of various parts of the job, and the end goal for each project puts construction contractors in a position of leadership. It also gives the team members on a job site motivation and drive to get the project completed successful, without wondering how their efforts add to the whole.
11 – Focusing on Collaboration
Creating a collaborative work environment is also crucial to a construction contractor's success. Collaboration builds teamwork and cooperation among all the players on a project, and it improves the quality of the work completed by taking from each individual's strengths on the job. Construction contractors can cultivate a collaborative work environment by communicating clearly, sharing the vision, and encouraging growth among team members.
12 – Looking Toward the Future
Finally, successful construction contractors always have their eye on what's next, without compromising the current state of any project. Being able to uncover future opportunities while also recognizing what is happening around them is a key factor in achieving positive outcomes. That may mean keeping a pulse on industry trends, including the influx of new technology and updated best practices, as well as staying informed about potential projects in the future.
About the author: Eric Weisbrot is the Chief Marketing Officer of JW Surety Bonds. With years of experience in the surety industry under several different roles within the company, he is also a contributing author to the surety bond blog.
Any homeowner who has been through the remodeling process will tell you that remodeling can be a headache, especially when you don't have a plan. The idea of planning, however, can cause homeowners to become tongue-tied and nervous. It might feel like you're trying to set your whole future out in stone, when really all you're doing is giving yourself a little guidance for a big project.
Here are four questions to get you thinking practically about your remodel so that you can start planning painlessly.
1. What's My Goal?
Begin by making a list of all the things that you want to achieve in your remodel. If you think that you'll move in the next five years, it's best to stick with the basics, such as some upgraded hardware and a statement faucet. However, if you're in your long-term home, your remodel could include some of your dream renovations.
Braining-storming your remodeling goals can also help you think of a theme or style that you want to evoke. You might want to go for a rustic feel, or you can try something more modern and minimalist with your design. This is the time to use your imagination about what your space can be.
Once you're done brainstorming, separate your list into needs, wants, and projects for the future. This will help you to prioritize where to spend your budget.
2. What's My Budget?
If you don't keep your remodeling budget on a tight leash, it's likely your spending will add up with high costs before you know it. We recommend writing down your budget and making a simple spreadsheet to help you keep track of everything.
Remodeling Budget Tips:
Be realistic on how much you can afford and intend to spend.

Think ahead about how you will be paying and what kind of financing you'll do.

Don't forget to factor in labor, shipping, taxes, installation, and materials.

If you need to vacate your home during the renovation process, add any hotel or other fees into your budget.

Make sure to put aside 10 percent of your entire remodeling budget to draw upon in case of emergency or hidden costs, including last-minute calls to a plumber or electrician, or any odd surprises such as floorboard rot.
3. How Long Will It Take?
It's no secret that a drawn-out remodel can be hard on a household. Remodeling often blocks you off from important areas of the house and necessary resources. Unfinished rooms can also be emotionally draining and frustrating to be around.
Making a timeline will allow you to mitigate these personal difficulties in two ways:
It allows you to schedule when certain parts of your home are under renovation so that you can plan around those areas.

It gives you a deadline so that your remodeling project has a sense of urgency.
4. Who's Doing the Work?
Remodeling can require a lot of skilled labor, which comes with its own high price point. While some homeowners feel comfortable doing their own DIY fixes, for professional quality and difficult installations its best to hire a contractor. Picking your contractor can be both a personal and financial decision. It's best to listen to referrals and reviews and look for a contractor you can speak honestly with.
For big projects, many homeowners elect to hire a general contractor who will help you decide on the best ways to install your changes, help you stay within your budget, and find the labor to work on each part of your remodeling process. Smaller remodels, including ones that have only one particular process, such as redoing the flooring throughout the house, can be managed by hiring a specialized contractor. Ultimately, the labor that you hire depends on the scope of your project.
Remember that plans are never perfect, and your remodeling journey is going to need flexibility here and there. Nonetheless, having some guidelines, including your goals, a budget spreadsheet, and a timeline schedule will make it a much smoother process.
About the author: Kelli is a healthy lifestyle blogger for GroomandStyle.com. She has been a regular contributor to sites talking about the newest trends in home improvement, smart style, fashion and fitness. When she's not writing, she enjoys photography, hiking and pretty much anything outdoors.