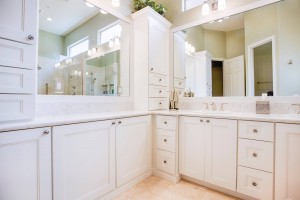 Spring has sprung in the Valley, or at least as much as it can while the temperature begins its approach to the century mark.
While most of the Sonoran Desert stays different shades of brown during Spring, people who choose to remodel do have the option to go green.
A recent blog post on Remodeling Magazine's website detailing several inexpensive green remodeling options caught our eye.
For starters, you can use renewable materials such as bamboo and cork to suit your flooring needs.
Companies like PaperStone take things a step further by using recycled paper and other materials in their sustainable countertops.
If you are looking to start on a smaller scale, you can look at energy efficient appliances and windows, or just use paints that are free of volatile organic compounds (VOC).
Elsewhere, if you need some inspiration for a kitchen remodel, check out these before-and-after photos from Boston Magazine.
The three projects include re-purposing space, increasing the cooking capacity, and adding some serious light to a dark space.
Have a good week!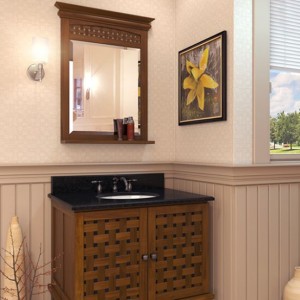 More homeowners are remodeling now than ever before, according to an article in the Ahwatukee Foothills News.
The article cites a report by the Joint Center for Housing Studies of Harvard University. According to the report, homeowners spent $361 billion on improvements or repairs in 2016!
Remodeling growth is expected to continue by two percent every year through 2025, the report says.
The spending is dominated by people 55 and over, who spend around $11,000 on individual projects, while people under 35 tend to spend just under $9,000 on individual projects.
Not surprisingly, most money is spent on necessary improvements and maintenance, according to the report. When people do splurge, it tends to be in the bathroom or in the kitchen, the report says.
If you are one of those people thinking about remodeling your bathroom, then it would pay to follow the advice of Consumer Affairs.
First, remodelers on a budget should avoid designs that result in rearranging plumbing and electrical wiring and tearing out walls.
Second, think about adding safety features like grab bars or shower benches to help you age in place. These features can add comfort and peace of mind without sacrificing style.
Lastly, upgrade your drain pipes to 2 inches from the standard 1 1/2 inches and cut down on those clogs.
Have a good week!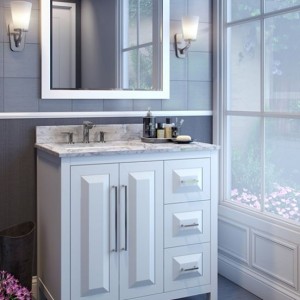 Good remodeling advice is always worth repeating.
We stumbled across some good advice in a newspaper column by a plumber in Portland on avoiding common remodeling mistakes.
First, always set a budget. The best way to avoid paying too much money is to decide how much you are willing to spend and stick to it. A good remodeler will provide an estimate and can tell you what increasing or decreasing your budget will do to your project.
Second, consider resale value. Even if resale is many years away, remember to choose projects with universal function and appeal that have a good return on investment. Your future self will thank you.
Finally, have a plan! Remodeling isn't something you can wing. That's a great way to waste time and money. Meet with a remodeler and lay out your goals, budget, and ideal timeline. A good remodeler can give you a realistic assessment of the possibilities. The best of plans will allow some wiggle room for unforeseen events.
If something does go wrong, follow the lead of the couple remodeling their 1924 farmhouse in Hyattsvile, Md., who are giving a play-by-play to The Washington Post.
Their account of overcoming water leaks, hastily installed window trim, and failing plumbing inspection gives you a deeper understanding of what a total home remodel can entail.
Have a good week!